Tuesday, March 31, Mrs. Hendricks, the German Minister of Environment, pointed out that after three years of increasing CO2 emissions in Germany, "the trend finally points into the right direction". Germany saw 4,3% lower CO2 emissions in 2014. It is a start, but a lot has to be done to further decarbonize Germans energy consumption to reach its 2020 energy targets.
Germany presented an ambitious Action Plan to give yet another fierce impulse to the decarbonization of Germany's energy consumption in december 2014.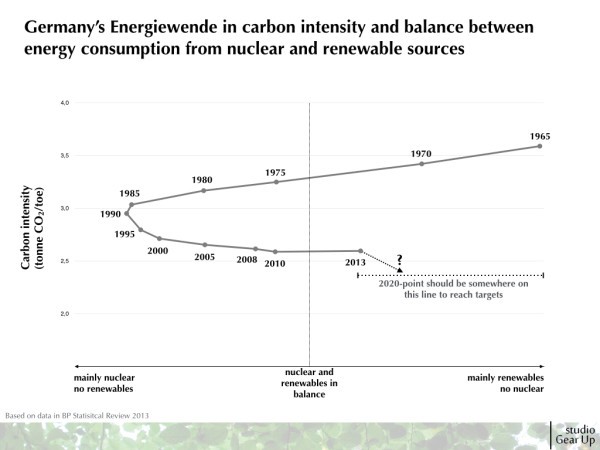 Though the 'Energiewende' is progressing (see graph), the ambition is challenging, in two ways. Firstly, by 2020 the total CO2-emissions must be 40% less than they were in 1990. Secondly, the total energy consumption must be 20% lower than it was in 2008. However, as the graph shows the downward trend to decarbonize Germany's energy consumption has flattened. Even though the use of renewable energy has grown dramatically. Obviously decreasing the use of coal will help. But also an 'Energiewende 2.0' in oil consumption is urgently needed.
Continue reading Germany will need a trend reversal to reach the 2020 energy and climate targets →