Preliminary results, presented at the Fuels of the Future, 18th International Conference on Renewable Mobility, 18-22 January 2021, Berlin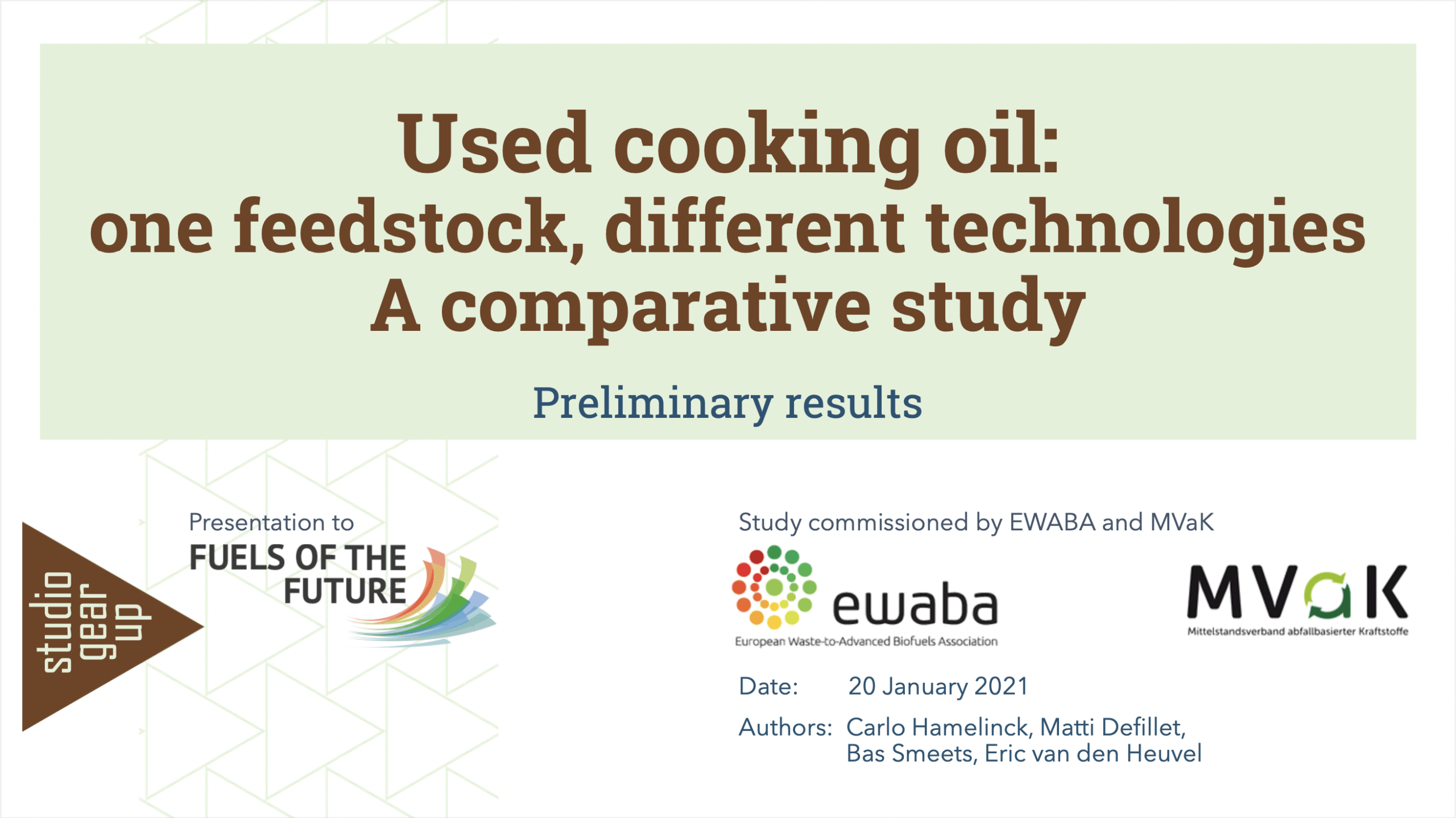 January 18-22, 2021 the 18th International Conference on Renewable Mobility, organised by VDB, BBE and other renewable fuel business associations was held, this year in a digital, online format, still attracting oer 500 participants. Information about the whole event can be found here.
Carlo Hamelinck of studio Gear Up presented the preliminary results of a study requested by the European Waste Advanced Biofuels Association (EWABA) and the Mittelstandsverband abfallbasierter Kraftstoffe (MVaK). The study explores four pathways for the conversion of Used Cooking Oil (UCO) to biofuels: UCOME, UCO-HVO, co-processed UCO and UCO-HEFA.The study investigates how each pathway performs on (i) carbon footprint, (ii) feedstock conversion efficiency, (iii) carbon efficiency, (iv) production costs and (v) carbon abatement costs. The presentation is found here.